Next generation Dry Cargo
We strive to improve every new generation of ships to be as environmentally efficient as possible. Reduced fuel consumption, an increased cargo intake, less exhaust emissions and lowered noise levels are a few examples of our trademarks. In spring 2022 we took delivery of the first vessel in our next generation of multi-purpose dry cargo vessels: Nordic Crystal.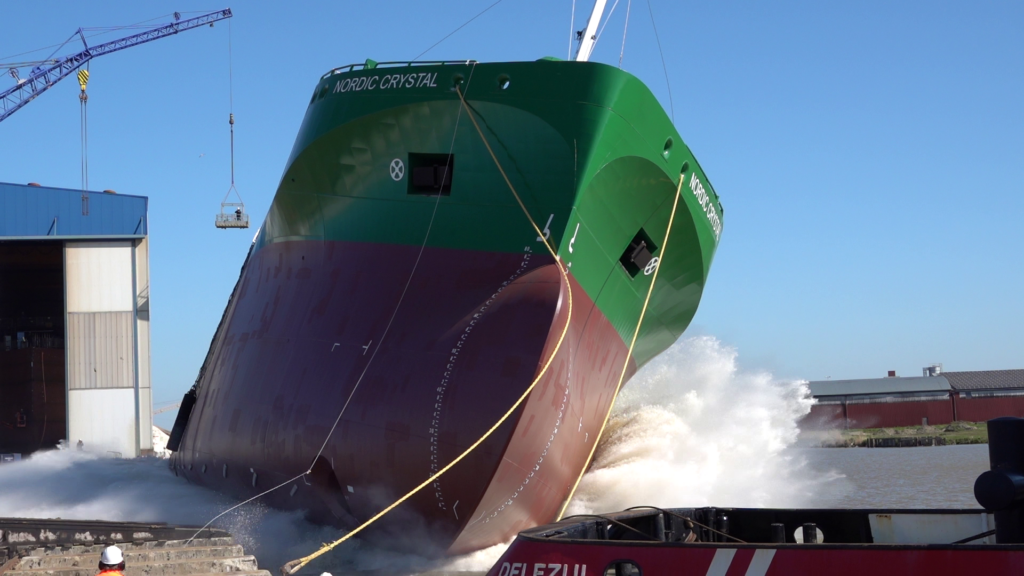 Nordic Crystal and her sister vessel, due for delivery in 2023, are both a further evolvement of Erik Thun's existing fleet. Focus on efficiency, environmental care and customers' needs has been essential when developing the new vessels. They are built to the absolute latest design meeting and often exceeding existing and forthcoming regulations.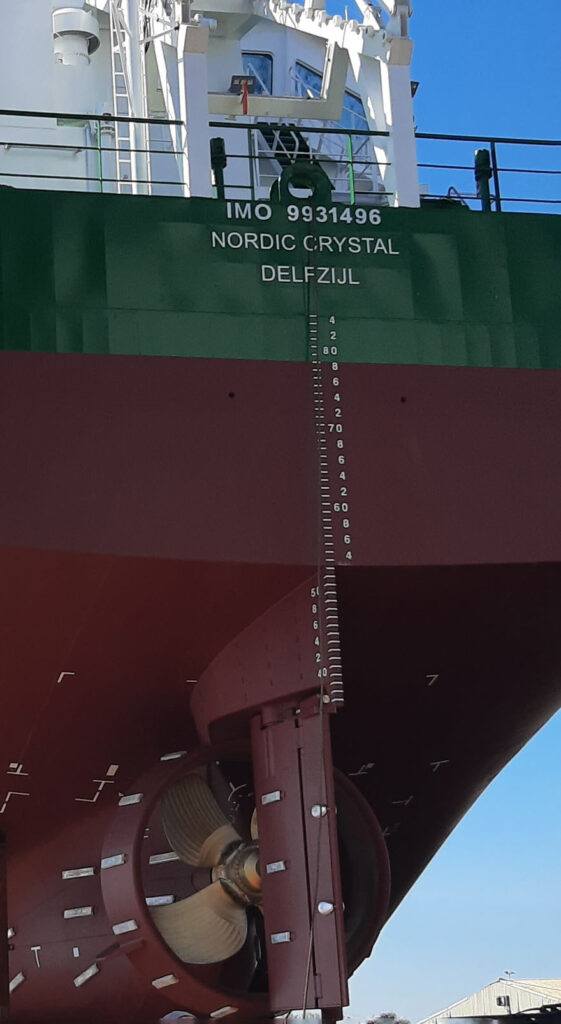 Slender lines and moderate flare gives reduced drag and better seagoing performance, optimised for the sailing pattern. The bulb results in enhanced icebreaking performance compared to
completely vertical stem and further reduces the resistance. The hull form of the aft ship is optimised for best possible propulsion characteristics.
A large diameter propeller running inside a propeller nozzle improves propulsion efficiency, especially at lower speeds it delivers more thrust; less power demand in seaway and while icebreaking, which enables to reduce installed main engine power.
Fuel consumption monitoring is installed for main engine and auxiliaries, and shore connection as well as shaft generator is monitored to fully measure the energy consumption on board in real time.
You can learn more about the design and features of this next generation here.