Social responsibility
We support community engagement both within and outside of our industry.
Erik Thun administrates the Alice & Helge Källsson Foundation for Education and Research, the purpose of which is to provide grants and scholarships to support education within shipping and to support research aimed at environmentally safer coastal transport. For 40 years now, the
Foundation has given grants to students taking master mariner or maritime engineering degrees, in connection with the writing of dissertations and master's theses in different areas such as marine environments, reduction of emissions, navigation in narrow waters etc. Through the Foundation, we also support local initiatives such as Strandstädarna och Minas Vänner.
The majority among the crews on board the Thun ships are from the Philippines. The Erik Thun Group has chosen a crewing company, Net Ship Management, which has a sound CSR-plan, including the seafarer's families as part of its corporate family.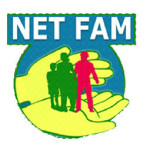 With the crew-members away from home on long contracts, it is crucial that their loved ones are looked after. Among other things, Net Fam support their communications services between families and ships, scholarships and health care benefits.
The Erik Thun Group also sponsors various projects such as Mercy Ships (an international hospital ship, offering health care in developing countries), ShelterBox (international disaster relief efforts) and ÖRN-72 (preservation of eagles in Scandinavia).