The 13th–14th September the Company Days was held in Lidköping. All officers on leave were invited to attend.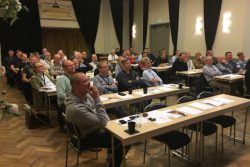 The topic of this year's event was to enhance communication between office and vessels, inform about new rules and regulations and to socialize.
The first day started with an introduction of the company by Johan Källsson. Focus on the day was to introduce new regulations and applications that will be implemented onboard the vessels in the nearest future.
The following topics were included during day one: Ballast Water Management plan, KPI´s, fuel consumption/Off hire/Port State, QMS, MRV/SEEMP/Fuel report, Risk Assessment.
Day one ended with a great team building event followed by dinner.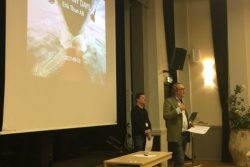 The second day Martin Hernqvist from The Swedish Club was invited to host a half day of Maritime Resource Management, which was a highly appreciated seminar.
Finally, Johan Källsson and Henrik Källsson, both deputy managing directors of Erik Thun AB, presented the different parts of the group and plans for the future with the extensive new building program of 12 vessels, the first one to be delivered in November this year.
After good feedback it was decided to make the Company Days an annual event.