Contact
 Head office – Lidköping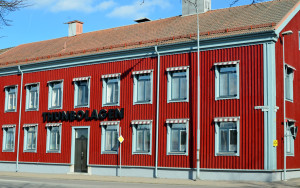 The Erik Thun Group has always had its head quarters in Lidköping, Sweden, in the same building. The building in Hamngatan – "harbour street" – has housed shipowning activities since the 1850s, and the Thun Group since it was founded in 1938.
You will find contact details for our head office staff under its own heading on this page.
Gothenburg
Besides the head office we have two offices in Göteborg:
OP Ship provides dry cargo chartering and port agency.
Contact details to be found on the OP Ship homepage.
And Thun Tankers where our tankers are commercially managed.
Contact details to be found on the Thun Tankers homepage.
Helsingborg
Citadel Shipping AB is focusing on port agency and clearance in Helsingborg, Landskrona and Malmö. Contact details to be fund on the Citadel Shipping AB homepage.