Sustainability
The Erik Thun Group has for decades worked at pushing the limits for how economic and fuel efficient ships can be designed. Even before words such as environmental care and sustainability were being used.
Sustainability report – Hållbarhetsredovisning
Erik Thun AB has recently published its sustainability report for 2018. The sustainability report is a way to describe the economic, environmental and social impacts of our everyday activities, as a complement to the annual report. Shipping is a controlled industry and restricted in many ways by global policies and sustainability has constantly been an important part in how we work and do business.
Read our report in English here.
Liquified Natural Gas
We are currently building several Thun ships which will be fueled by Liquified Natural Gas (LNG). LNG solves not only the problem of SOx-emissions, but also reduce the emission of NOx, CO2 and particles. To read more about our LNG projects, please see our broschure: LNG – a solution for sustainable transports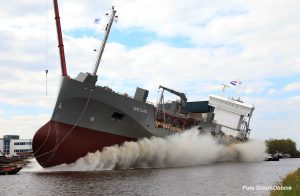 In winter 2015-2016 the two first dry cargo vessels in the world fueled by LNG, M/V Greenland and M/V Ireland,  were launched at Ferus Smit Shipyard in the Netherlands. They are to be followed by M/V Shetland, launched in April 2019. M/V Shetland has improved cargo carrying capacity and LNG tank capacity compared to her sister ships, and will be able to receive shore power.
Furthermore, we are in the process of taking delivery of four new tankers in the E-class:
Embracing the future – building on experience from the past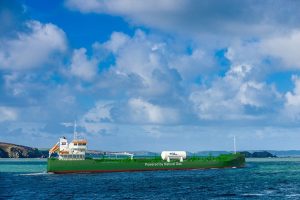 For us, the in-house knowledge has been key when developing future efficient and sustainable transport solutions. For decades we have designed increasingly economic and fuel efficient quality ships. Long term customer relationships have enabled us to build and develop tailor made ships that meet our customers' demands and the E-class vessels are a good example of that.
The vessels are a further evolvement of Thun Tankers' existing G-class fleet and focus on efficiency, environmental care and customers' needs has been essential when developing the new vessels. The vessels are built to the absolute latest design meeting and often exceeding existing and forthcoming regulations. Read more about the E-class in our brochure.
Social responsibility
Opinion Forming
Transport by sea is one of the most climate neutral transport modalities. Shipping does however not always compete on equal terms with other means of transport. There can be vast differences in how much of their own infrastructure each modality needs to fund. As these differences are based on political decisions, the Erik Thun Groups has for many years put tireless effort into opinion-forming, where these issues are concerned. All modes of transportation are needed, but our concern is that the most energy-efficient choice may not be used in each situation. We have gathered our reports on this here. (in Swedish)
Helge och Alice Källsson Memorial Foundation
In 1982, the Erik Thun Group founder created the Helge och Alice Källsson memorial foundation with the purpose to provide scholarships for research aiming for environmentally safer coastal transports and scholarships for education and research in trade and shipping.
Net Fam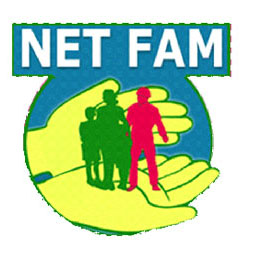 The majority among the crews on board the Thun ships are from the Philippines. The Erik Thun Group has chosen a crewing company, Net Ship Management, which has a sound CSR-plan, including the seafarer's families as part of its corporate family. With the crew-members away from home on long contracts, it is crucial that their loved ones are looked after. Among other things, their Netfam-programme offers communications services between families and ships, scholarships and health care benefits.
Local engagement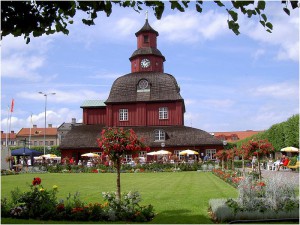 The Erik Thun Group is based in the small town of Lidköping with a population around 30,000 residents and has always made a point of remaining there, even as the business has grown. As an employer with a long-term perspective, we want this town to be a good place to live and we support a number of local charities.