Sustainability
The Erik Thun Group has always focused on using resources in the most modest way as possible. This has been our mindset long before the environmental focus was on top of the agenda and since the start in 1938 this has set the corporate culture throughout our organization. Our strategy has always been to streamline our business so we can achieve a better value for our customers, while not using more resources than needed.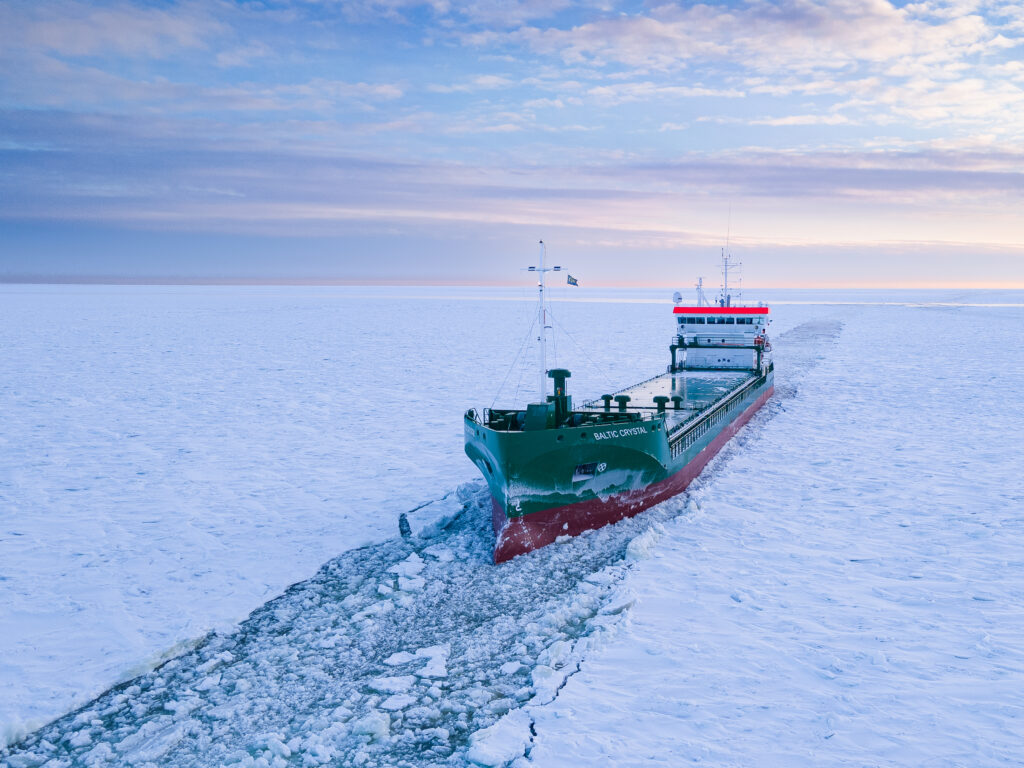 Investing for the future
Being in the shipping industry, we believe we can actually make a difference in the global perspective by being responsible and do our part. Through innovative ship design, we are constantly working to minimise our environmental footprint. Together with our partners and customers, we are committed to combine our daily operations and business projects with a long-term aim to move from fossil fuels to more sustainable alternatives. Right now, we are in the midst of an extensive fleet renewal program.
During 2018-2022, 16 new vessels were delivered for Erik Thun Group, and we are making investments of around SEK 2.5 billion over a 5-year period to further renew our fleet by building 12 new vessels due for delivery from 2023 till 2027; five dry cargo vessels and seven product tankers.
Besides ordering new vessels to reduce the environmental footprint and increase the efficiency, we are doing upgrades on our existing fleet by installing fuel meters and optimisation systems. The most considerable update however, will be done on the dry cargo fleet where battery packs will be installed to ease the connection to shore power. This will be beneficial for the reduction of emissions but also safety wise, to keep everything running in case of a blackout and to avoid potential harm to the environment.
By installing these battery packs, we aim to reduce the need to use the engine while in port. Fully electrifying a vessel is however not an option for our trade. For our new series of tankers, the R-class, we will use a new engine (Wärtsilä 25) which is in theory ready to handle all the possible future and alternative fuels, for example methanol, ammonia and hydrogen.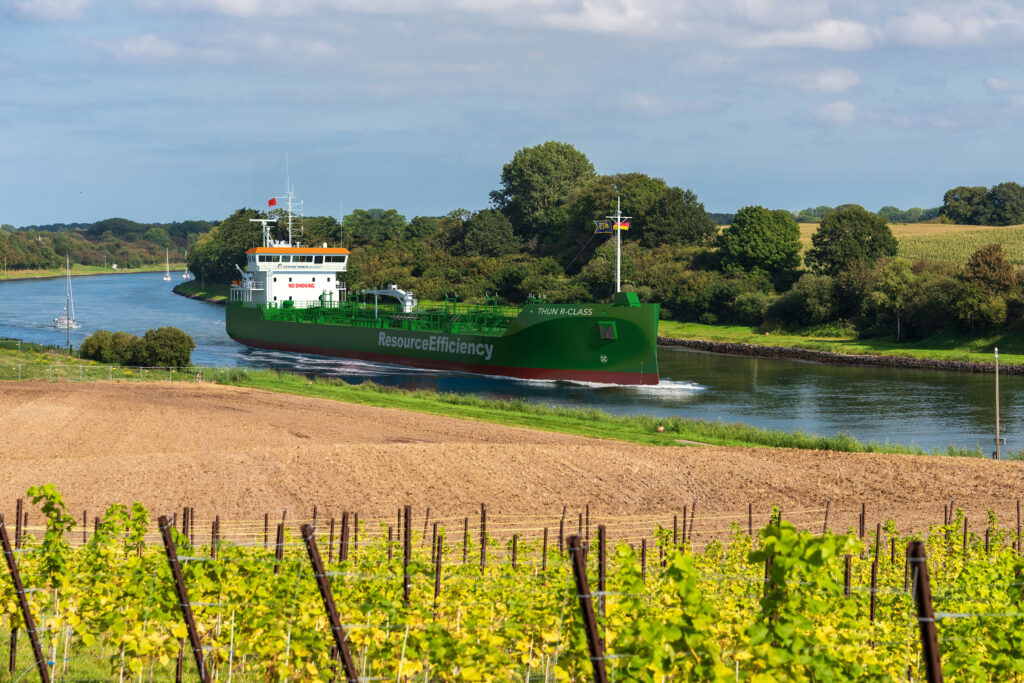 We believe that the decarbonisation process will be focusing on resource efficiency for the coming years since the new E-fuels are not available yet. In order to produce sustainable options that can stand a proper life cycle analysis, a lot more clean electricity is needed.
Meanwhile, we are working intensively to reduce the power demand on the vessels and by equipping them with peak shaving, batteries, fuel meters and optimisation software such as dynamic drive/eco control. We also design the vessels as ready as possible for sustainable alternatives and we can make future investments to make the vessels ready for even more fuel options when available.
Sustainability report
Erik Thun AB has published the Sustainability report for 2022. The report is a way to describe the economic, environmental and social impacts of our everyday activities, as a complement to the annual report. Shipping is a controlled industry and restricted in many ways by global policies and sustainability has constantly been an important part in how we work and do business. Read our report in English here.
Local engagement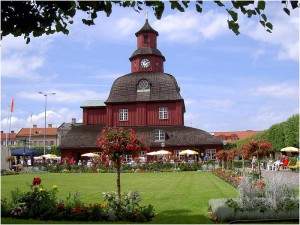 The Erik Thun Group is based in the small town of Lidköping with a population around 37,000 residents and has always made a point of remaining there, even as the business has grown. As an employer with a long-term perspective, we want this town to be a good place to live and we support a number of local charities.