Erik Thun Group
The Erik Thun Group is a family company in the third generation. We regard continuity within the family as a guarantee that we preserve our values also in the future. On this page you can read more about our current business activities and also find out more about our company by reading our Business plan and our Code of Conduct.
Shipping
The group owns and operates close to 50 vessels. You can find all fleet lists and photos on our ships page. These range in size from 4,000 to 18,684 tons deadweight and are divided into four segments:
  
Tankers
Our subsidiary company, Thun Tankers, is market leader in North West Europe for smaller product tankers. Thun Tankers fully owns 13 tankers and together with our partners we operate 17 tankers in sizes ranging from 4,250  to 10,000 dwt. Since 2019, Thun Tankers is also proud owner of 6 intermediate vessels.
Dry Cargo
Our conventional dry cargo ships are of Väner-max size and sail between Lake Vänern, the west coast of Sweden, the Baltic Sea and Continental and Mediterranean ports. They are commercially managed from our head office in Lidköping. You can view the fleet list for the Dry Cargo ships here.
Self Unloaders
Our four self-unloading ships range in size up to 10.500 dwt and are all fitted with Thun Cargo Scooper discharging equipment. They are trading different commodities from Northern Europe down to the Mediterranean. For more information see Thun Self-Unloaders.
Cement Carriers
Our eight cement carriers are co-owned with NovaAlgoma Cement Carriers, through the joint venture JT Cement AS. The vessels are between 3,700-8,050 dwt and operate in Northern Europe.
Other Activities
Port Agencies
The Erik Thun Group runs several port agencies.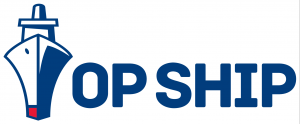 OP Ship AB started as a company in April 2017 and is part of the Erik Thun Group. When the Group acquired the majority stake in the ship broking company OP Svensson Shipping AB they merged together with Erik Thun owned company Segerhammars Skeppsmäkleri. Together they now trade under the name OP Ship. The ambition is to become the obvious choice as a supplier of dry cargo vessels in the European market. http://www.opship.se/

Citadel Shipping AB  has been a part of the Erik Thun Group since 1990 and has extensive experience in port agency and clearance. Its port agency division serves vessels calling at Helsingborg, Landskrona and Malmö. Citadel Shipping can handle all different kinds of tonnage in any size suitable for the actual port such as general cargo, bulk vessels, tankers and container. http://www.citadelshipping.se/

Forestwood Agencies Halmstad became an affiliated company to OP Ship AB and part of Erik Thun Group in July 2020. With long experience in port agency and clearance we act as agents for vessels calling Halmstad. Forestwood can handle all different kinds of tonnage in any size suitable for the actual port such as general cargo, bulk vessels, tankers and container. https://forestwood.se/
Aviation
The Erik Thun Group is involved in aircraft sales and leasing. Currently (March 2021) we have a fleet of 10 regional turboprop aircraft. We mainly operate in the Nordic market and Switzerland. Contact person Henrik Källsson.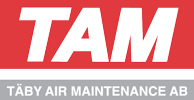 During 2018 Erik Thun AB acquired Täby Air Maintenance AB (TAM) situated in Örebro. TAM, founded in 1989 is specialized in aircraft maintenance and support. The services includes dedicated maintenance and tailor made support solutions and our goal is to be the first choice for cost effective and reliable aircraft
maintenance. http://tam.se/
Meat processing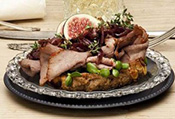 Our subsidiary Direkt Chark AB produces high quality processed meat products in its own facilities in Gothenburg. The company operates one of Sweden's largest facilities for cold smoked and air-dried processed meat.
Inland Waterways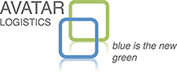 Avatar Logistics develop logistics solutions on the inland waterways. The company was founded in 2015 and is owned by the shipping companies Erik Thun AB and VT Group Ltd. Company Presentation Avatar